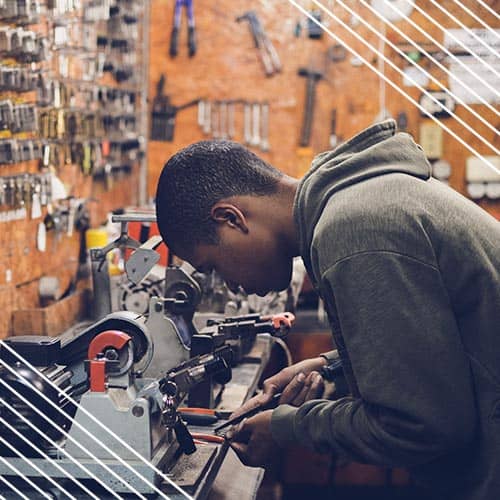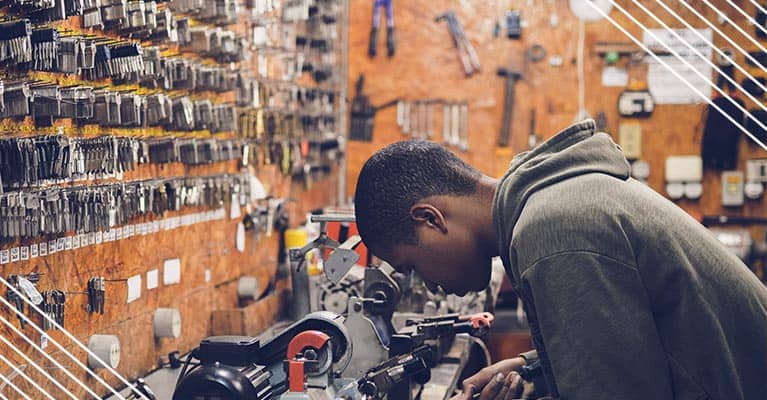 Locksmith Services - Re-Keying
Re-keying means adjusting the tumblers in an existing lock so that only new keys can open it.
Many people, who continue to use the same key that they received when they bought their home, have no idea of how many people such as tradesmen, neighbors and friends etc, who are no longer relevant, have had access to that key. For a small fee San Francisco Locksmith will re-key your locks and give you the security of knowing that only you and the people you trust will have access to your domain.
Lost your keys? Relax, re-keying will adapt your existing locks to new keys.
San Francisco Locksmith installs, replaces and upgrades lock cylinders, locksets and deadbolt locks.
Master Keying
Did you know that you might need only one key for all the locks in your house or business? Locks of the same manufacture can usually be keyed alike. This means replacing your bunch of keys with a single key.
Master keying enables two different and distinct keys to open one lock. Master keying regulates access to specific zones while having one master key that accesses all zones. We supply master keys for all buildings such as hospitals, office buildings and residences in which there are a number of compatible locks.
Now its possible to re-key your home, gate, garden shed etc' so that one key opens them all.
Please note:
Re-keying only restarts a cycle. There are number of reasons for home or business keys falling into the wrong hands.
Duplicating standard keys is a simple matter. They only have to be taken to a locksmith at any store. Nobody asks for identification or proven authorization before duplicating keys. Even copying the serial number on a key makes its duplication possible.
Re-keying your locks doses not solve all your problems. It only restarts the cycle that leads to expensive repetitive re-keying.
In order to maximize the scope and flexibility of a new system, you should evaluate your current and future organizational needs.